I'm having a baby brother!
Mommy is about 5 months pregnant now. We went to the laboratory last Saturday for several tests and an ultrasound.
Here's my baby brother's first pictures:
His first sign of life...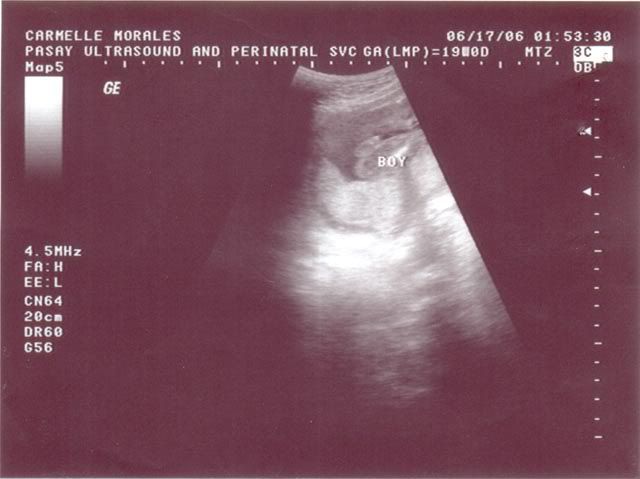 About 5 months later, Baby Frost "drops" his pants
Another look at my baby brother inside Mommy's tummy
Baby Frost is being really active lately as well. Mommy felt him "kick" last week and she's been really addicted to feeling baby's movements now. Daddy even saw a small part of Mommy's tummy rise as if it was being pushed from the inside.
I can't wait to become a
kuya
! I have so many toys to share with Baby Frost and I can't wait to finally have a playmate.
We're really excited about Baby Frost's arrival. We haven't thought of a name for him, though, but "Keith" will definitely be part of it. I'm still trying to convince Mommy and Daddy to name baby after me,
Castle Koji
.
Wish me luck okay?